We have several different financing options to fit your needs.
Whether your a first time home buyer, building your credit or just want to take advantage of long term financing, we're here to help.
Financing is only available in-store.

BUY NOW & PAY OVER TIME
The Nationwide Marketing Group credit card is an easy and convenient way to pay for your purchases.
With Approved Credit
No Money Down
Open Line of Credit For All Your Purchasing Needs
Quick Credit Decision
Convenient Monthly Payments
Call or email the store for more details:
913-312-3325 | [email protected]
Call or go online to make a payment:
800-459-8451 | wellsfargo.com/cardholders
Apply Now

WHEN LIFE HAPPENS... don't let credit decisions or traditional lenders limit your options.
No Credit Required
No Down Payment Required
90 Days Same as Cash
Build Your Credit With On-Time Payments
Easy to Qualify - 86% Approval Rate
High Approval Amounts up to $3,000
SIMPLE QUALIFICATIONS
Driver's License or State Issued I.D.
Active Bank Account
Debit Card
Verifiable Income of $800 Per Month
Call or email the store for more details:
913-312-3325 | [email protected]
Call or go online to make a payment:
855-721-1188 | americanfirstfinance.com
Apply Now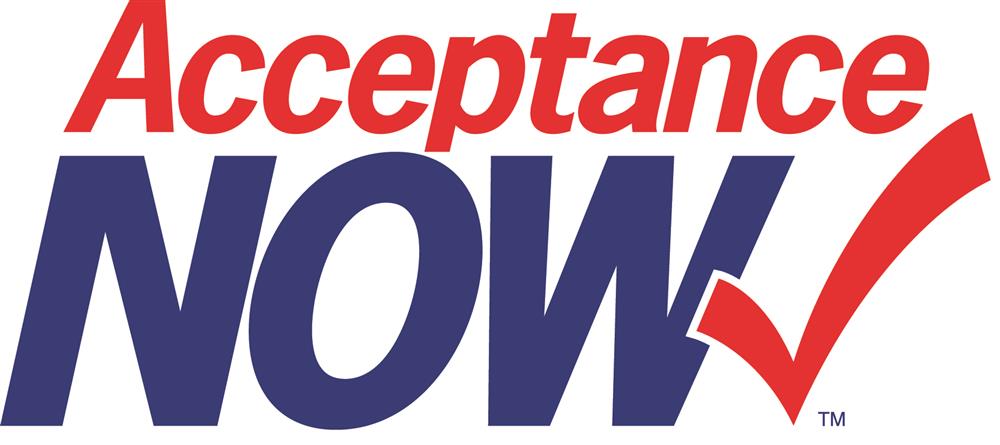 GET WHAT YOU WANT WITHOUT CREDIT
No Credit Check
90 Day Pay Off Option
Down Payment Required
High Approval Amounts Up to $3,000
Build Your Credit With On-Time Payments
Pay As You Go With Monthly or Bi-Weekly Payments
Pay In Person, By Phone or Online
SIMPLE QUALIFICATIONS
Driver's License or State Issued I.D.
Verifiable Income
Call or email the store for more details:
913-312-3325 | [email protected]
Call or go online to make a payment:
Belton 816-322-2589 | acceptancenow.com
Overland Park 913-648-6557 | acceptancenow.com
Independence 816-350-3348 | acceptancenow.com
Apply Now